Official Colors & Logos
The official South Texas College logo, the only approved visual image that symbolizes the College as one consolidated institution, is the graphic shown here. Elements of the logo must not be re-arranged or used in any order except what is shown here. Acceptable color arrangements are provided below.
Elements of the logo cannot be dissected from the overall design, stretched or scaled out of proportion. Any attempt to re-create the art, type, or spacing and styling of the logo by desktop publishing or word processing will result in inconsistencies that will compromise the integrity of the logo.
Logo Guidelines
The Office of Public Relations and Marketing must approve any project that will incorporate the South Texas College logo in its production before production begins.
A Public Relations staff member must sign off on the project's requisition before it is submitted to the Purchasing Department. If the requisition does not have the proper signatures, Purchasing will reject the requisition and send it back to the originating department.
Signing of the requisition only constitutes the Office of Public Relations and Marketing's consent to the requisition process. The department must still give its final approval of the finished artwork if it is not submitted with the project's requisition.
The South Texas College logo is not for use by student organizations. Please select from the approved Jaguar Artwork options.
Logo Articles
Identifying articles with the South Texas College name or logo can be an effective marketing tool for our institution.
When approaching the opportunity to affix the college name or logo to products such as pens, mugs, shirts, supplies, t-shirts, etc., it is necessary to obtain approval through the Office of Public Relations and Marketing.
---
Official Colors
CMYK: 90 33 100 25
RGB: 4 105 55
HEX: 046937
CMYK: 58 22 100 4
RGB: 121 153 61
HEX: 79993D
CMYK: 64 0 39 0
RGB: 73 192 175
HEX: 49C0AF
CMYK: 57 13 0 0
RGB: 97 180 228
HEX: 61B4E4
CMYK: 82 100 12 2
RGB: 85 45 129
HEX: 552D81
CMYK: 2 66 99 0
RGB: 237 118 35
HEX: ED7623
Logo Usage Examples
Our primary logo for most uses is the vertical 2-line arrangement.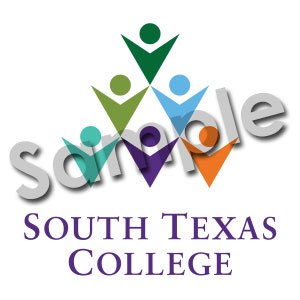 Do not create or use an outline, border or stroke to surround the logo.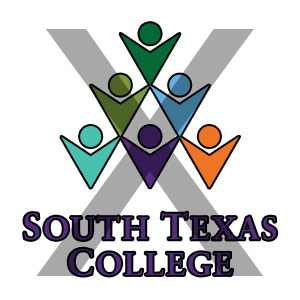 Do not use a logo over a gradient, over busy photos, or "shadowed."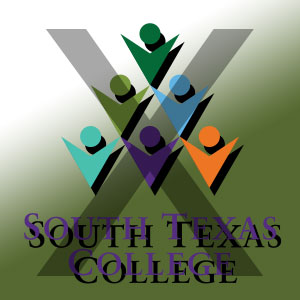 Instead, a solid background is preferred, especially using brand colors.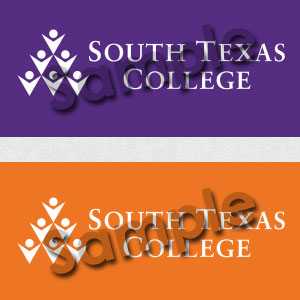 The logo cannot be used without the logotype.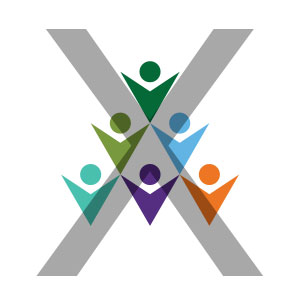 The logotype cannot be used without the logo.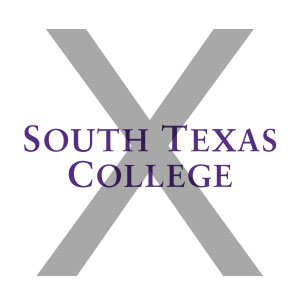 Do not stretch or distort the logo; keep the proper proportions.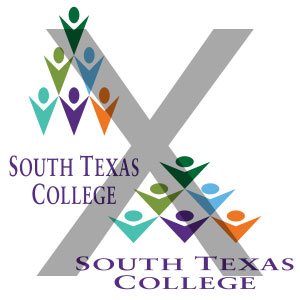 Do not attempt to recreate the logo or logotype.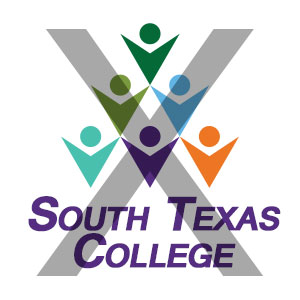 Any deviations from established uses must be approved in advance by the South Texas College Office of Public Relations and Marketing.
---
Logo Downloads
Select a logo, then right-click (Ctrl-click on Mac) to save the file.
Primary Logo